Over the last month we've had some real progress! On the paperwork side we signed the contract, picked a lender, and submitted the loan application. We're now waiting on approval from the bank (it's already been preapproved, but now the bank does more due diligence and someone has to give a final yea/nay before we move to closing. While I don't really want to get into specifics of what bank offered what, I can say that I spoke with four different banks and each had significant differences in their offer, both on the rate and more importantly the closing costs. The difference in closing costs between the bank we selected and the highest cost bank was $3500. And believe what you read – any bank will negotiate on those closing costs, even when they tell you initially the fees are fixed. For the effort of sending one email we saved $1000 in closing costs. That may be the most valuable email I've ever sent.
On the physical side, we have a driveway! The site development contractor has been clearing, grading, and now building the driveway base so trucks can get up the hill for construction. They've put a lot of thought into how best to tame the grade (now a relatively even 10-11%) and control water runoff to not impact the driveway. It's not done yet, but here is a series of pictures that show how they've addressed the steepest section with the sharpest curve: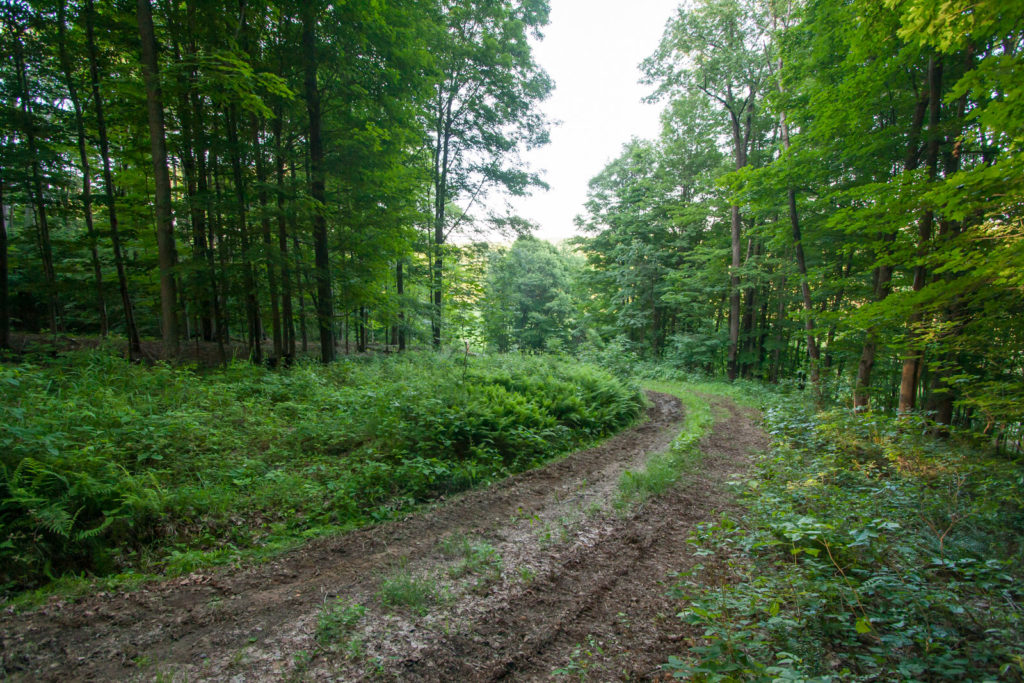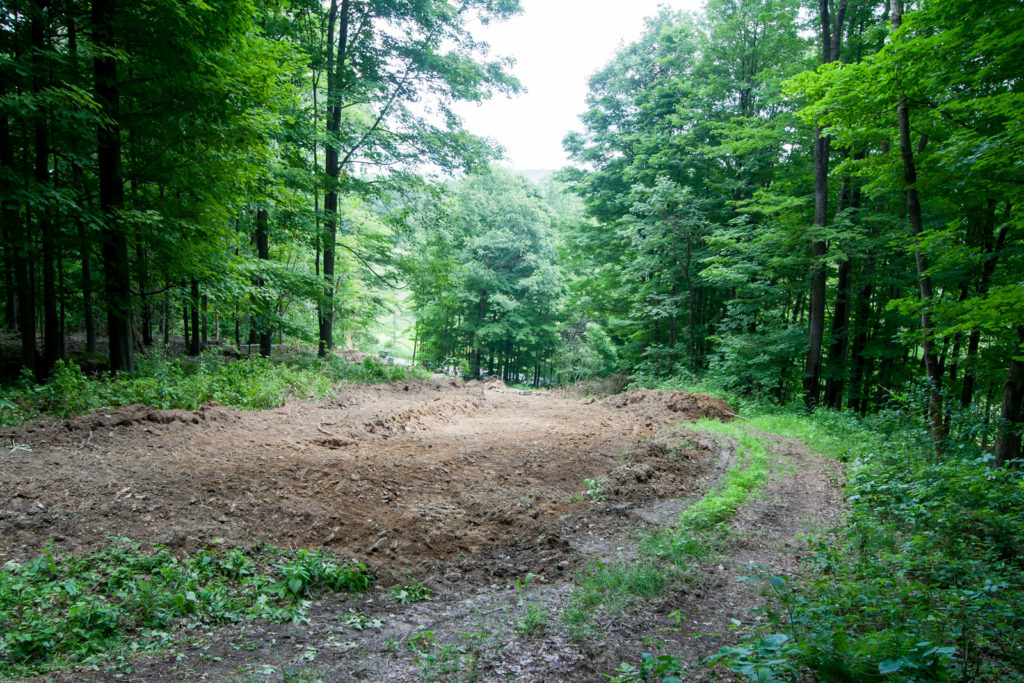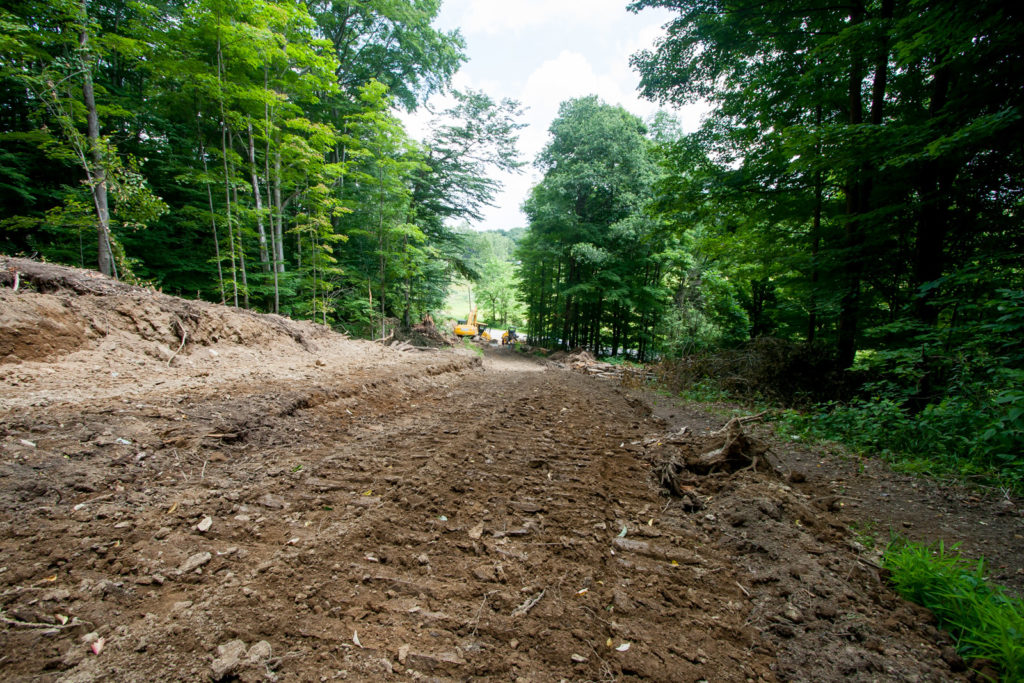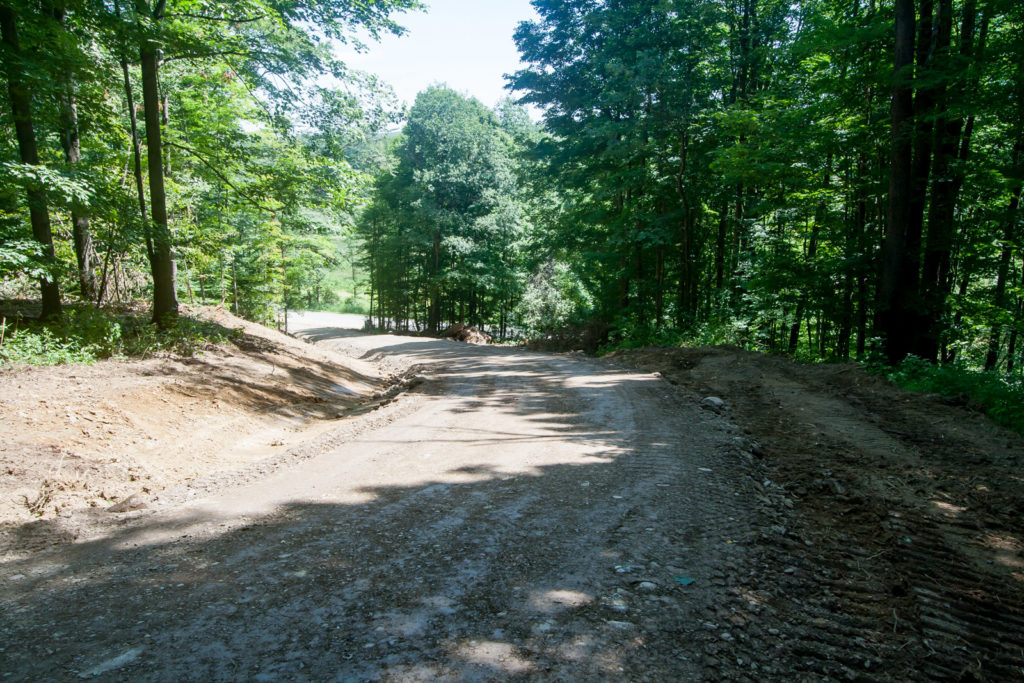 This is still just the base, the driveway will get a finish layer of stone after the heavy construction is done.
It's exciting to see real construction progress! Next up will be getting the plans approved by the town, staking out the house, some surveying, and getting started on foundation excavation!