Amanda and I haven't been doing any geocaching lately, but that doesn't stop our travel bug from making it's way around the world. After it's long stint in Africa, it spent some time in Europe. In fact, at one point during my stay in Belgium, I was within about 30 miles of our bug's hiding spot.
Now, someone has graciously decided to move our bug back across the Atlantic to… Chile. It makes for an interesting path in Google Earth: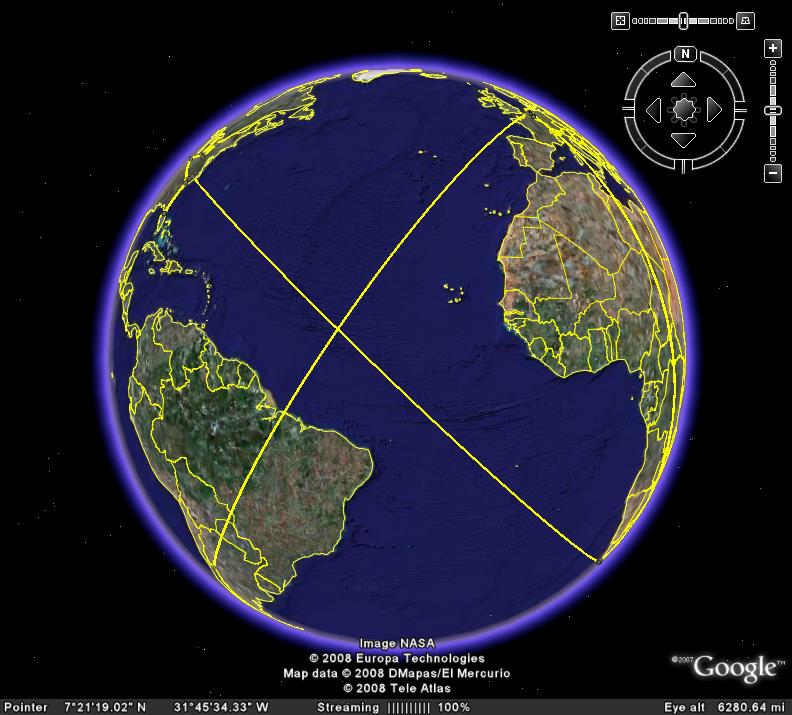 Our travel bug has now made it's way over 25,000 miles!