Punaro Glen Construction: Mid-November
Are you ready for this? Ok…. here it comes….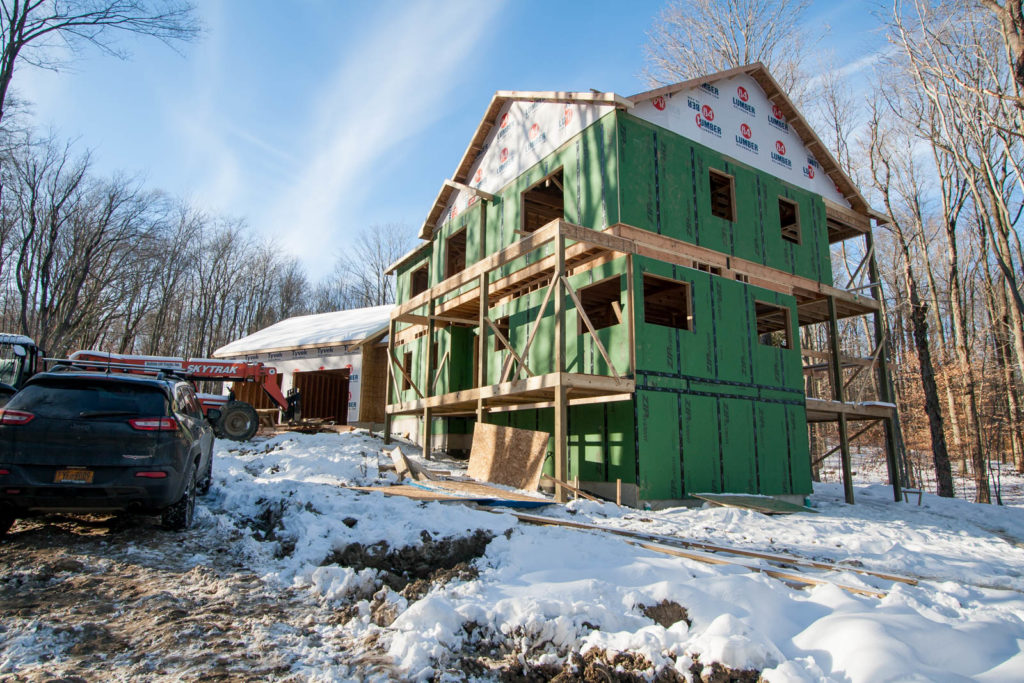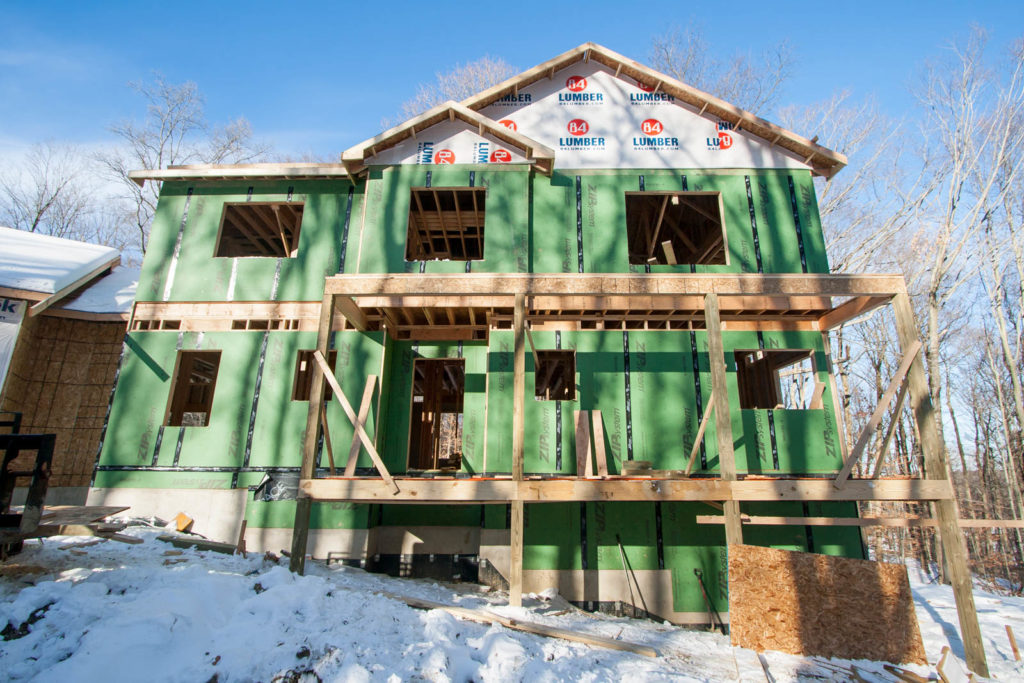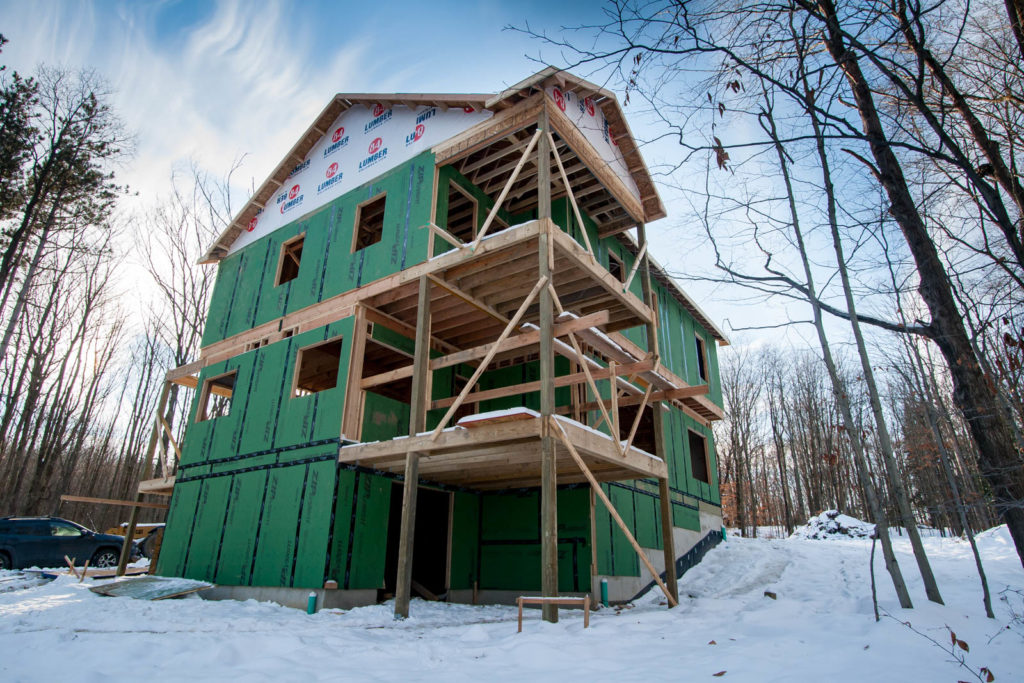 Ta-da! House! A lot happened in the last few weeks, despite no posts here. You should also watch for interm updates on Instagram, Twitter, or Facebook. We can set aside the silly notion I had that I'm going to blog daily. Frankly, the current performance of my hosting provider, LunarPages (now owned by HostPapa) is making it very difficult to use my blog. I'm giving them only a couple more weeks to get things straightened out before I switch providers. Second, with our normal schedule, we can only make it out to the house a couple times a week anyway. Enough to see the major progress, but not enough to post daily updates.
Anyway… as you now see, despite the snow major framing is done! Unfortunately, they did not get the roof on before the snow hit, so the upstairs looked like this over the weekend: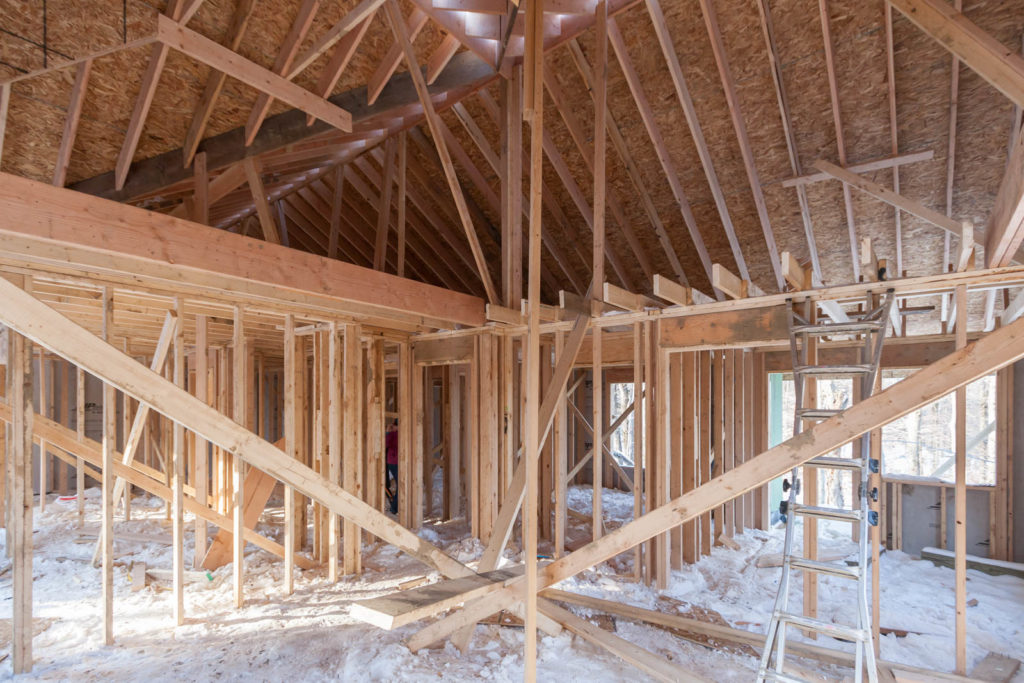 We're told this really isn't a problem as lumber comes so green these days from the yard that they allow for a long drying out period before they get started on insulation and drywall. With the warmup this week, I'm sure the snow is quickly disappearing. Having the roof on now also helps a lot.
Windows and doors will be arriving next and getting installed this week, along with the roofing getting shingled. Once those are done, the house won't be open to the elements anymore and the drying can commence. While that's happening, they'll be working on rough electrical, plumbing, and HVAC.
It is really exciting to be able to see the plans materializing in 3D. Despite all the time spent with tape measures and trying to get a feel for room sizes and the like, now we're seeing it for real. It's also an odd cycle of emotions. Amanda and I both agreed that the first time seeing rooms built, we imagined many of them bigger than they actually were. But in subsequent visits, our feelings shifted more to, "No, this is exactly how we planned it." Now, it should be mentioned that our floorplan is only 2200 sq. ft. (basement and garage excluded). We really didn't want a huge house, nor were we willing to take out a mortgage to build a 3000+ sq. ft. house. What we wanted most was to build the house where we wanted it, and for it to function the way we needed it to.
I think we nailed it on the scenery. We have fantastic views in every direction.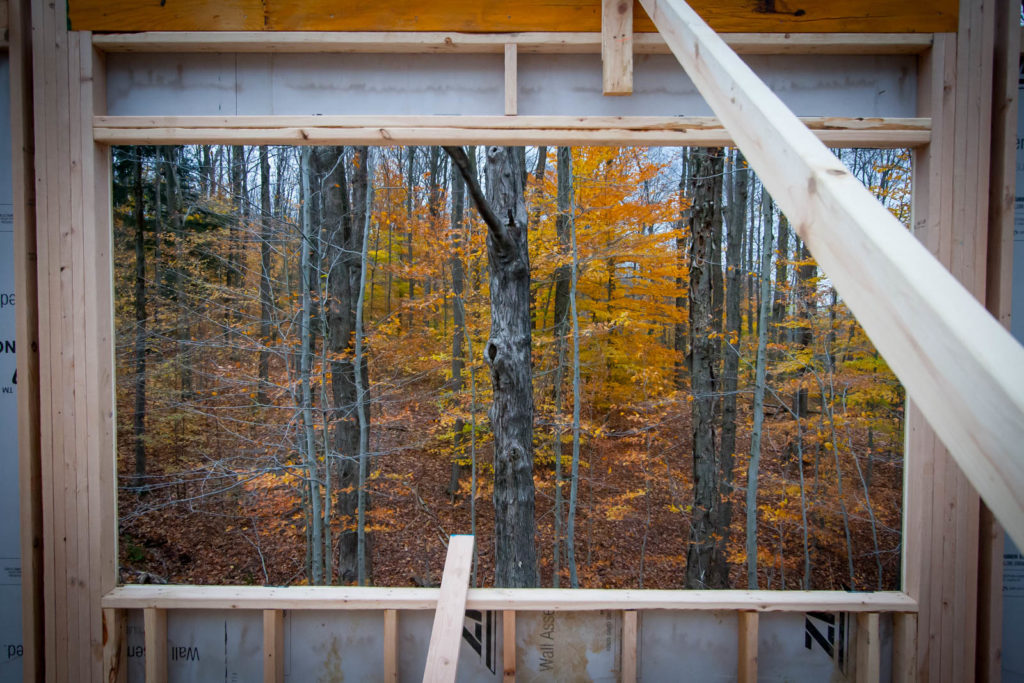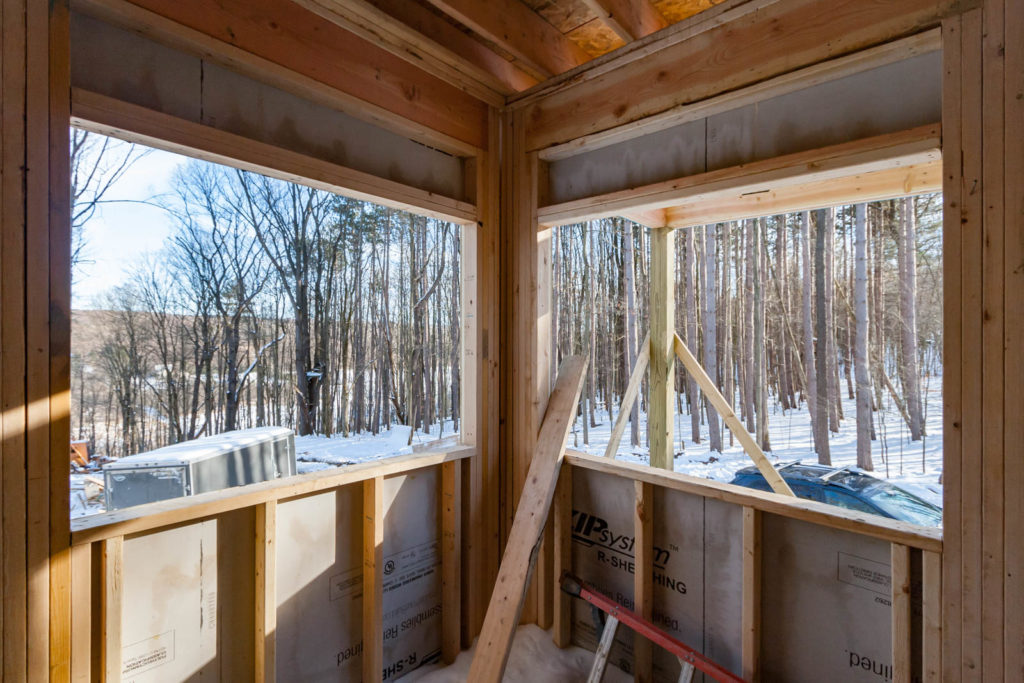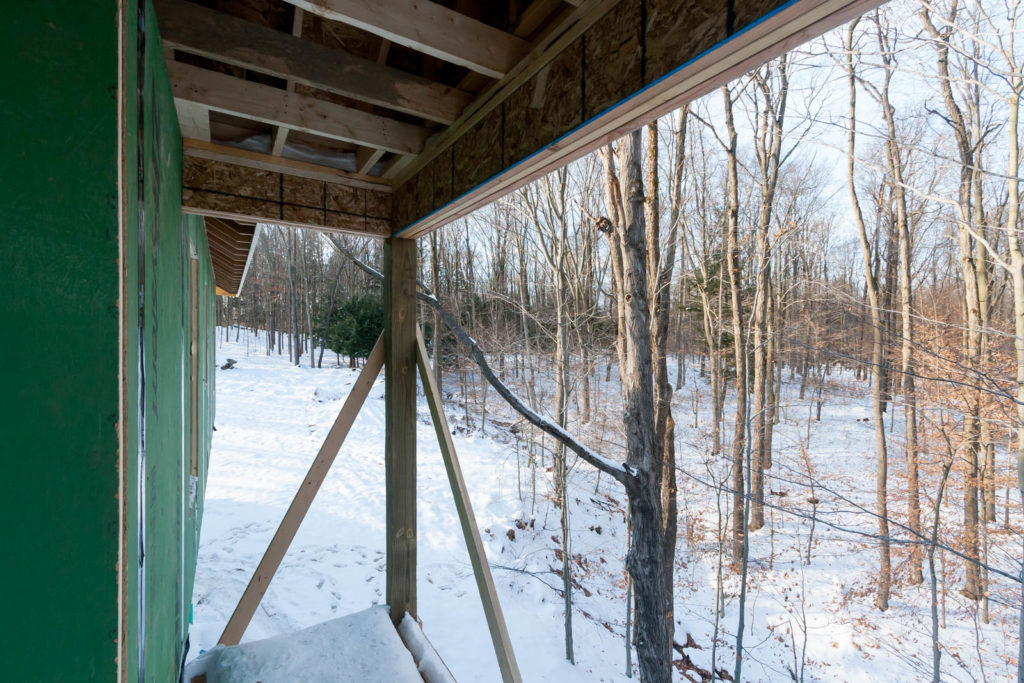 And some things actually turned out bigger in real life than we imagined them, like the decks and the garage: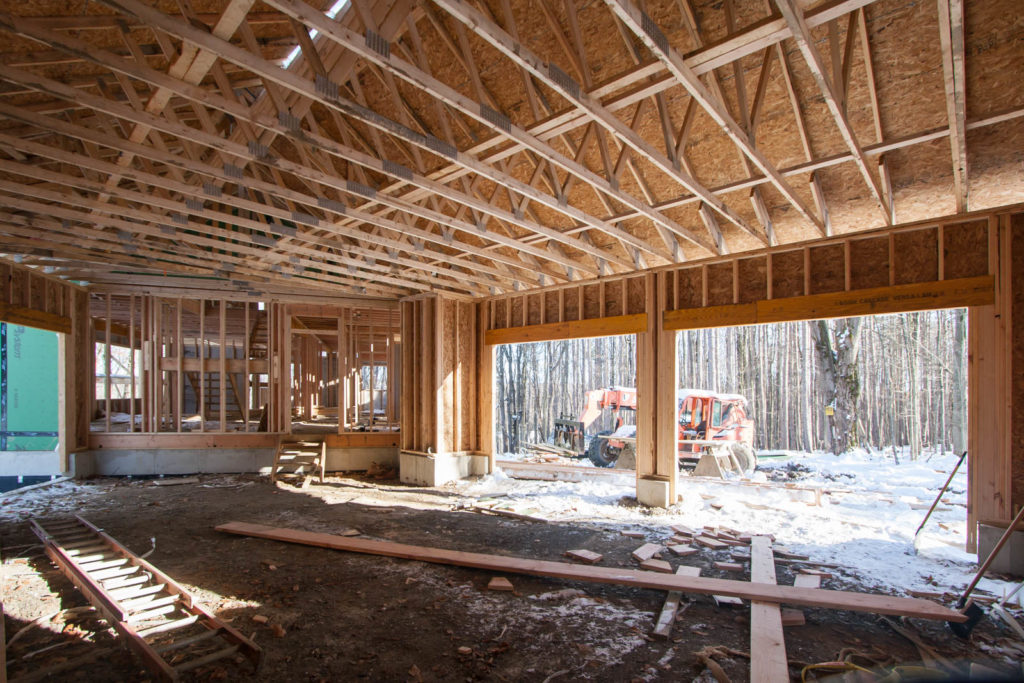 Since the garage is angled from the house, we took advantage of the wedge-shaped piece by adding a garage door on the rear to make it easier to access from the front and give us a bay to store the future tractor in, in lieu of an outbuilding.
So, we expect a flurry of activity over the next few weeks until the snow flurries come back with a vengeance and inevitably cause some delays over the winter. We've been told to expect it to feel like everything slows down when they start on the drywall phase anyway, which should be timed pretty much with the middle of winter. For now, we're just trying to visit as frequently as we can and enjoy seeing the house materialize!