What to do with an old satellite dish
Our house came with it's very own, not recently used, 8.5′ Birdview satellite dish. You know, one of these big suckers: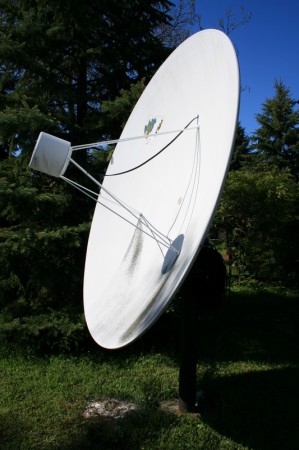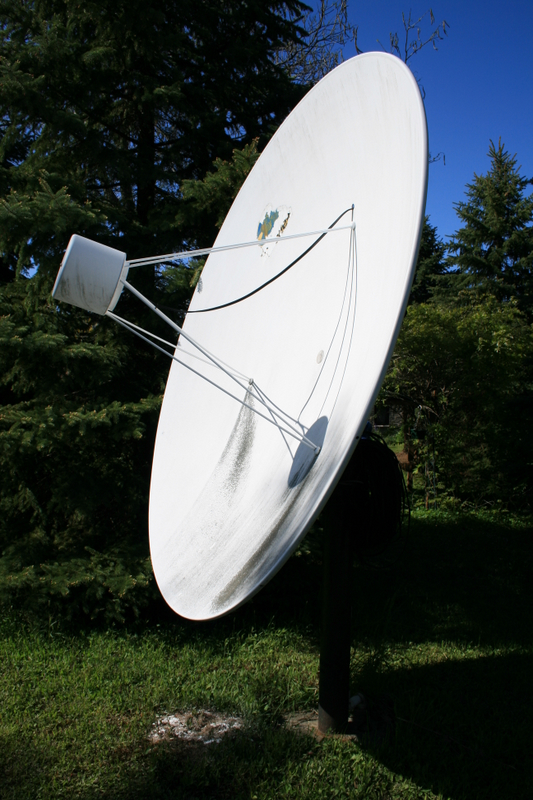 I really had no use for it and since it was blocking my tractor's path into the garden, began looking for options to dispose of it. I found a group of people that amazingly still use these things over at the C-BAND satellite discussion forum on SatelliteGuys.US. So I posted that I had one available, and someone should make an offer and come and get it. Within a day, a gentleman from Illinois responded back that he would take it off my hands for $100.
He showed up this morning with a rig attached to the top of his Isuzu Rodeo and a bunch of tools, the most important of which turned out to be a can of Liquid Wrench. First, off came the dish, revealing a fine selection of mostly vacant industrial lofts for stinging residents: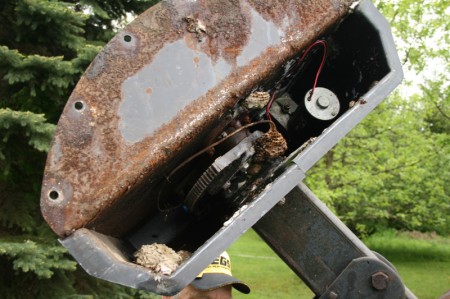 Then came the somewhat tricky part of removing the mounting arm from the top of the pole, simply due to it's weight and height off the ground. But we wedged a 2×4 underneath it and carried it off like Egyptian servants carrying Cleopatra's mobile throne. Last came the reciprocating saw to sever the above ground piece of pole: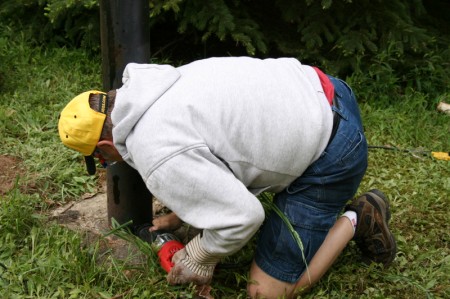 As they say, all that was left was the heavy breathing: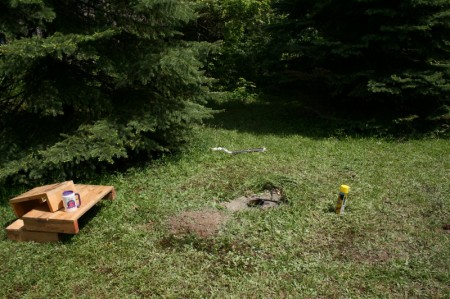 This was truly a win-win. This guy got himself a good quality, but very used satellite dish. I got rid of a big ass satellite dish that was unnecessarily taking up space in my yard, did a minimal amount of the work to get rid of it, and made $100 in the process. Poor guy probably spent more than that in gas to get it all the way back to Illinois, but I'm sure he factored that into his offer.
So, if you have one of those monster-sized dishes sitting in the back of your yard, you may want to consider posting to get rid of it via SatelliteGuys.US. This could be your parting view as well: