The Courthouse Square set from Back To The Future was sadly destroyed in the massive fire at Universal Studios Sunday.
The Scene: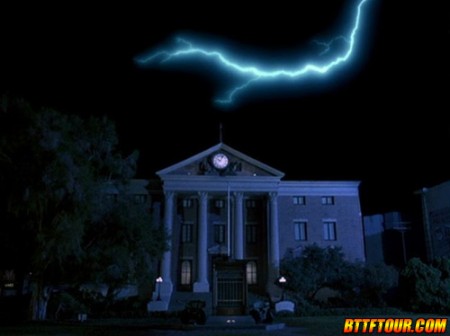 (movie capture from BTTFTour.com)
Before the fire: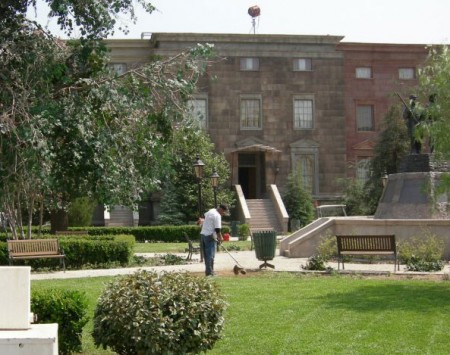 (from TheStudioTour.com)
During the Fire: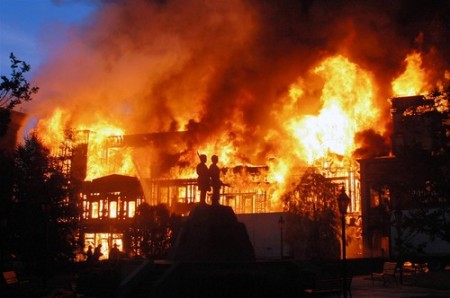 (AP photo by Mike Meadows / June 1, 2008)
After the Fire: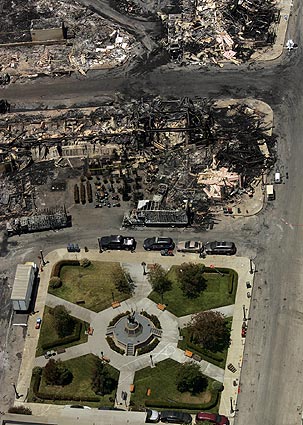 (Gary Friedman/Los Angeles Times)
Oddly enough, this is the third time that the courthouse has been threatened by fire since the first Back to the Future movie was released. Two previous fires were unsuccessful at burning down the courthouse itself. Unfortunately, the third time was the sad, gut wrenching charm.