Breakerbox Brings It Back To Life
Here's a shot of Breakerbox from the Bring It Back To Life concert at Nietzsche's last night. They rocked as always!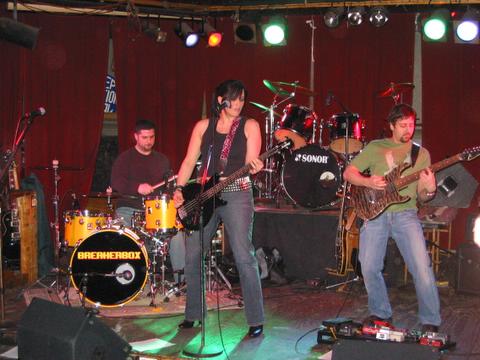 Big round of applause to all the bands that were part of the show last night! The Feast sounded great… just a bit too loud for a room the size of Nietzsche's. My ears are still ringing!