I've gotten out of the habit of cross posting all the stuff I post over at Buffalo Central Terminal on here, but this one deserves a special callout.  In case you've missed it, SyFy's Ghost Hunters will be broadcasting live for six hours from the Terminal on Halloween night.  Whether or not you believe in ghosts, it's still great to see Buffalo, and especially the Central Terminal in the national spotlight.
The Terminal has been closed all week, even to most of us in the CTRC, as their crew has been setting up and prepping for the show.  We met the cast last time they were at the Terminal for the TAPS ghost hunt event in May 2009.  Wow…  look how small Ariella was!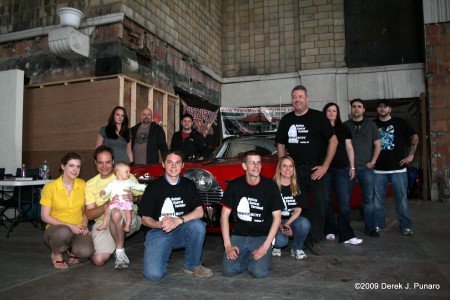 Anyways…  the live show starts Halloween night at 7pm on SyFy.