Punaro Glen Construction: Beginning of June
May was the Month of Drywall. To be fair, we were warned ahead of time that once we hit the drywall stage it would seem like things were going to slow down. And that was before COVID-19. The entire drywall process took just over 5 weeks – two weeks and change to hang it and three weeks to finish it and cleanup. There were no major issues, only a couple small things we had to work out during that process – like how to design the stairway to have a open feel while not requiring a $10,000 architectural solution. After seeing the walls open for so long, it felt a little sad to see it all getting closed up, but I took photos of pretty much every wall so I can refer back later to see where pipes and wires are run.
Pandemic restrictions on construction were lifted too late in the process to really have an impact on the drywall, but it did allow for the siding crew to get started last week.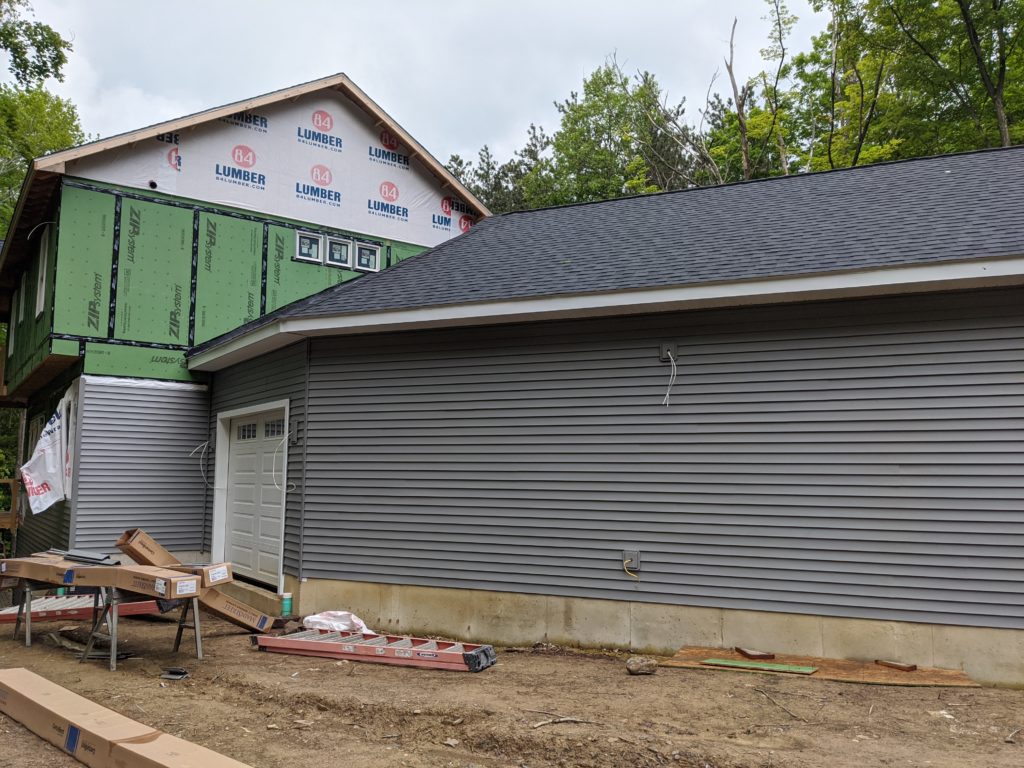 And then today… the painters started!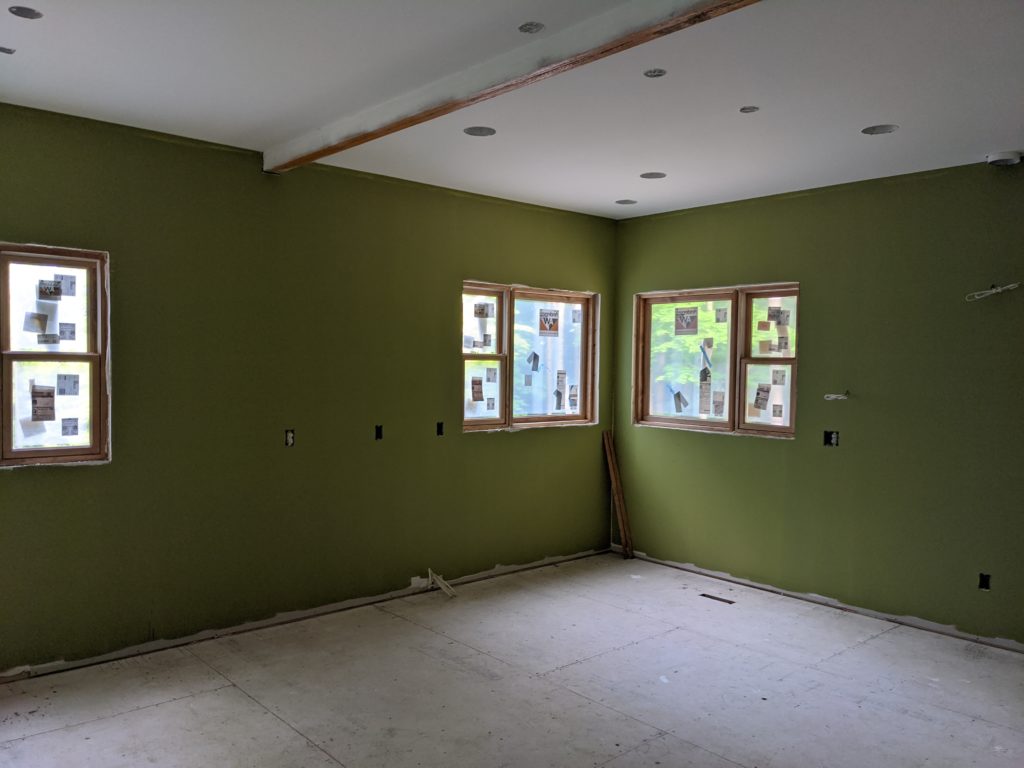 We were originally going to only have the painters prime the walls and spray the ceiling and do all the final colors ourselves. The painter charges $125 for each color change and we had about 13 different colors picked out. By taking out a couple of colors, we determined that we could get down to 4 colors that covered 80% of the wall square footage, and the painter would do it for an additional $1800. Still a good chunk of change, but considering how long it would have taken us to do all that painting, it was a tradeoff we decided to make. We will handle the painting of two bathrooms, both kids' rooms, and an accent wall in the living room ourselves. That effort starts tomorrow.
Luckily we didn't really have any delays with getting products we needed. The carpet we picked out was available. Tile for the master bath is already in. We expect things to move very quickly now as kitchen cabinets are going to get installed this week, siding will continue, and staining for doors and trim will begin. Electric service came online last week, we're still waiting on natural gas, and Spectrum will come out to take a look at running cable next week. The septic needs to be dug and installed, the well pump needs to be installed and water line run to the house, and the driveway needs to be repaired and stoned and a bit of site work finalized. Still lots to do, but it's a huge change in pace from what we saw from the cold, slow winter months. Now it's really getting exciting!