(apologies to Bon Jovi)
I ran across an editorial in The Sun the other day from another anti-Wal-Mart individual. Obviously, anti-Wal-Martites are not at all unique, but this one tries to play the preservation card.
While Hamburg seems to be split on the issue of the proposed Wal-Mart Supercenter, I stand firm on my belief that Wal-Mart is bad for our community.

To any supporters of Wal-Mart, I recommend the book "How Wal-Mart is Destroying America (and the World)" by Bill Quinn. In addition to being a quick, easy and informative read, it is not costly and should be available at any local bookstore.

I also must defend Brierwood Plaza, much to the dismay of many. To many of you this is an eyesore, simply a string of derelict buildings that have no use but demolition. Has anyone taken a walk around there lately? I go almost daily. Keep an open mind and try to see some beauty in it. I cannot possibly be the only resident who sees some strange beauty in the names of stores lost to time: Schiffs and Davids immortalized in tiled entrances, Hens & Kelly, or rather "Kelly" hanging off-center, a prime example of Western New York's rich retail history.
Nothing's beyond repair until gone forever.

To the average resident, the plaza may be an eyesore, but let me lay out the following scenario. It is the late 1950s as shopping plazas are just coming about as a means to provide many different shops and vendors in one convenient location. It's a new concept. These were designed to be unique and stand out.

Now fast forward to the current time and place. The average large retail center is one or several large grey, brown, beige, mauve, tan, boxes. Our current Wal-Mart is no exception. Fast forward again. See that grey lifeless box at the corner of Route 20A and McKinley Parkway with potholes in the parking lot. The lights go out and may never go on again. At least the Hens & Kelly and surrounding shopping plaza had some thought and design put into them.

Better to revitalize the current space and fill it with local business than trade one neglected structure for another with far less character and no element of design.

Joseph Dietterich
Hamburg
Brierwood Plaza is an eyesore to many because it IS an eyesore. There's not much room for interpretation here. I have been to the plaza recently to snap a couple [bad camera phone] photos of the plaza.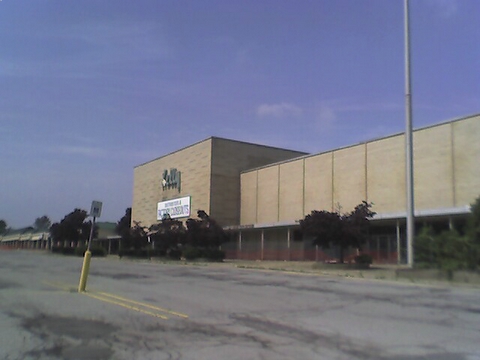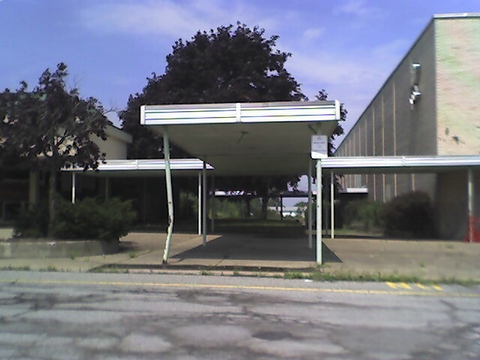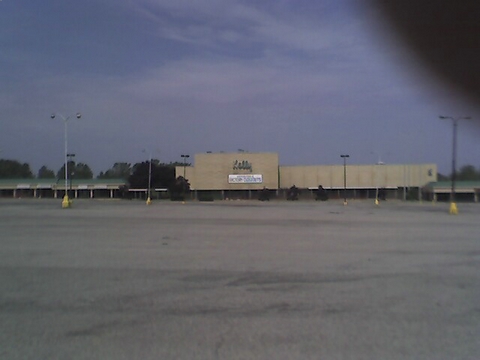 Now what about the nondescript, strip mall architecture here makes it worthy of "preservation"? Not a thing. Sure, they might have used some tile in the building somewhere, but that in itself does not make it preservation-worthy. The building itself must have historical or architectural significance.
Brierwood Plaza certainly does stand out when you drive by it, but not for good reasons. Any developer that wanted to "save" this strip mall had plenty of years to do so. Now, someone wants to give the whole thing an overhaul and construct a building that will be a benefit to the surrounding residents, not the nearby rats. Don't claim "preservation" as part of your own personal vendetta. It dilutes the term and the work that true preservationists do.